Traditionally, carpets are viewed as a wonderful flooring solution. They are classy, stylish, beautiful and if maintained properly, can last for a very long time. What is more, they bring a certain cosiness to a property making it feel like a home. The problem comes namely with the proper maintenance of one's carpets and area rugs. Both synthetic and natural fabrics are notoriously hard to keep clean and free of stains and dirt build-ups. That does not mean however that this is some mission impossible to conquer.
The most important aspect of carpet sanitation
The key to having rugs that look just as good as the day they have arrived from the store is consistency. All you have to do is pay attention to the fabrics as often as possible and you will not have many problems. Carpets and rugs that are placed in high traffic areas of your home such as:
Living room
Hallway
Kitchen
are best to be tended to on a daily basis. Spare ten minutes every day in order to run a vacuum and remove dust and bigger pieces of dirt. You will be amazed by the results that you will be able to achieve in that way. The same treatment is applicable for items that are in areas with lower traffic, but you can limit yourself to vacuuming them once or twice a week.
There is no shame in asking for help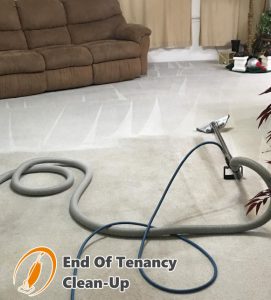 If you have a particular carpet that is really dirty, or you just do not have the time right now to give the flooring items at your home the treatment they deserve and require, you can always call your local professional carpet cleaners in London, ask them to come over and take a look. It will not take up much of your time, and thanks to the advanced methods and specialised equipment that such experts tend to utilise, the results are going to be magnificent. In case you really want to take good care of your carpets, it is highly advisable that you get professional cleaning services for them at least twice a year. After being treated with a powerful steam cleaning machine, their maintenance will become much easier in the months to come.
Be vigilant
Leaving what you can accomplish today for tomorrow has never been a sustainable strategy, and it is not when it comes to carpet maintenance either. The rule of thumb is that the longer you wait in order to remove a stain once it has occurred, the harder it will come out. So, if there is a food or drink spill on your rug, get on your knees and blot it right away.
Dab, don't rub
Rubbing a stained area will only help the spill reach wider and deeper into the fabrics of your rugs. The successful course of action is to dab the damaged area using a plain white cloth (clean of course) or a paper towel in order to absorb as much of the fluid as possible before proceeding with the rest of your stain removal efforts.