Ready or not, the summer season is about to end. Hopefully, you have had a wonderful beach vacation and you managed to relax, catch some rays and recharge. But even if you had, you may still find it hard to let summer go, especially when you have to do an end of summer cleaning. Yes, there is such a thing as end of summer cleaning and now we will tell you all about it.
Why should you do an end of summer clean up?
End of summer cleaning is similar to spring cleaning in the sense that you have to be very thorough when you are carrying it out and that it is something which you do right before the arrival of a new season. The question is why should you even bother with it? Well, we can give you more than one good reason to find time for a pre-fall cleanup and those include:
Preparing your home for the autumn
Tidying up after the lazy summer season
Ensuring that your house remains health-friendly for the next half a year
Let's not waste any more time because you have a lot of things to do. End of summer cleaning is no joke and it may wear you out. But eventually, it will be worth it!
Chores to add to your end of summer cleaning checklist
You should focus on sanitising, organising and decluttering all rooms and areas of your home. However, the main tasks on your cleaning checklist can be summed up in the following way.
Prep your plants for the new season
This may not be an actual cleaning chore but if you are a plant owner, you certainly know that preparing your potted plants for the autumn and winter is a messy endeavour. Therefore, it is important to take care of it before you get to the actual cleaning.
Clean your cookers
Wipe and remove all built-up food debris, grease and grime from your oven twice a year – in the spring and before the autumn. In that way, you will ensure that your cooker will operate in the most effective and efficient way possible and reduce the chance of home fire. Don't forget to clean your barbeque too. You have probably used it heavily throughout the whole summer and before you put it away, you must sanitise it.
Replace the filters
While we tend to spend summers with our windows wide open to let in the cool breeze, we keep them firmly shut in the autumn and the winter. That has a very negative effect on the air quality in our homes which is why you need to change all the filters on your property (air conditioning, furnace, etc. filters). By doing so, these appliances will work better and they will keep the air free of allergens and dust.
Dust absolutely everything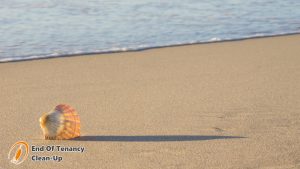 Speaking of dust, the end of summer cleaning is all about dusting. You will have to dust not only the surfaces in your house or flat but also your curtains, blinds and your bookshelves.
Since end of summer cleaning is so similar to spring cleaning, consider opting for an organised spring cleaning service in London. The professionals will deep clean your property in no time using specialised equipment and will offer you optimum results.