Hiring licensed cleaners for your home or office might sound like a waste of money, but the simple truth is that there are times when the wisest thing to do is check out what your local cleaning company has to offer you. Here are some of those.
When leaving rented premises
When you are moving out of your house and want to get your rental deposit back, you need to make sure that the property is in a prime condition. Unfortunately, managing a removal is a hard enough job in itself, so if you have to worry about sanitation and removing stains from carpets and upholstery, you will make your life much tougher than you would want it to be. That is why hiring someone to take care of your end of tenancy cleaning might very well be the wisest thing to do.
After a big bash
No matter whether we are talking about a corporate event or a house party of moderate size, large gatherings of people who drink, eat and enjoy themselves tend to produce quite a bit of junk. The easiest way to enjoy your party is to make sure that you have reliable professional cleaners who will come the morning after in order to collect the rubbish, scrub the toilets, wash the dishes, remove stains from any spills etc.
When you are planning a spring cleaning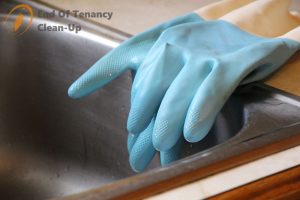 Deep sanitation of your property is recommended at least once or twice a year. Generally known as spring cleaning, because it occurs once the winter is over, the process includes top to bottom cleaning and de-cluttering of one's property that is often too strenuous to manage on your own. Fortunately, your local cleaning firm will gladly help you manage the specs of such a project, and you will not have to worry about a single thing. Hiring professionals in this situation guarantees optimal results and eliminates any stress, strain or hassle on your part.
If you are too busy
Modern way of life and work is pretty hectic. Instead of handling the chores when you come back from the office – and not rest and relax, as you deserve – you might want to hire a cleaning company to come two or three times a week and take care of the sanitation of your house for you. Since cleaning services today are cheaper than ever, having maids at home is no longer a privilege that is reserved only for the rich and famous.
When there is a specific problem to take care of
Your local cleaners have access to specialised equipment, they are trained and experienced in handling complex sanitation jobs that you simply do not have the means to carry out on your own. No matter whether we are talking about stain removal from carpets and upholstery, treating antique furniture or art, or cleaning the top-floor windows at your home/office, those are all cases in which you would want to consider hiring professionals, because that would be safer and more efficient way to go.